FOOTBALL SOCCER CARDS for sale
NEW WEBSITE: www.footballsoccercards.com
REMEMBER this website, www.rarecards.co.uk
will remain active. Cards for sale here will not be repeated on the new website, above
Available from 5th August 2019 a new book from Pitch Publishing:
Meanwhile... 1000's of rare cards are still for sale on the old site, here
Follow our blogs / channels for book news & cards updates
This site is run by the cards expert seen on TV, on "Stuck On You" (2018).
Football soccer cards were first made as far back as the 1870's, in England.
Soccer stickers were first made in 1914, in Scotland. No matter what popular
myth tells us, Italians did NOT invent the pack of soccer cards, nor stickers.
Both were British inventions. More on this, in my book. See FB/Twitter blogs.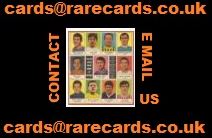 Ye Olde Shopp, the old website is still up and running and if you
click here on Panini's 1961 Law, Charles & Baker you'll see more: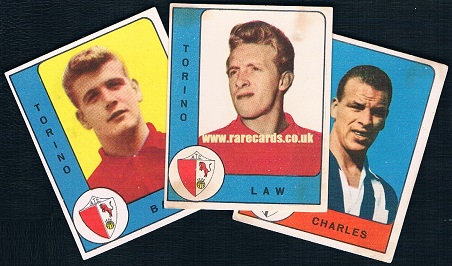 This site is by the founding editor of Football Card Collector Magazine
This site is copyrighted by the same editor. 2019 © C.A. Wilkes ©
For the best channel - ever - on footy cards info click the banner below: